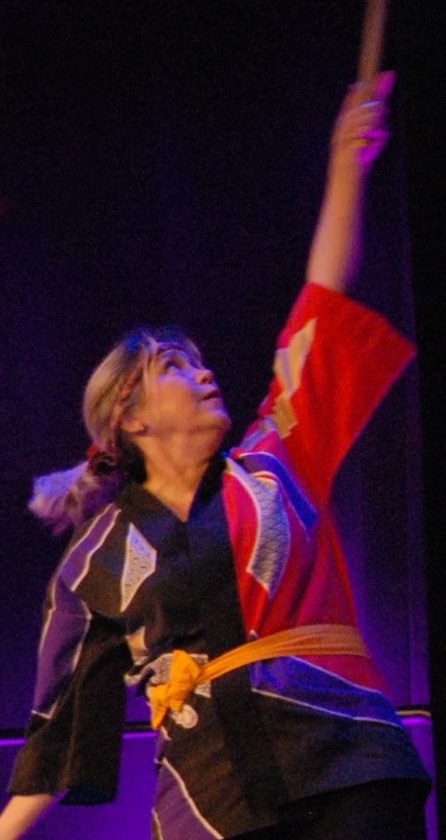 Kate Jurow has been studying and drumming with Odaiko New England since 2000, when she first heard the powerful boom of the taiko. She lives four lives: as a corporate training and development consultant, a sometimes ranger and outdoor guide, a full-time graduate student in environmental studies, and, last but not least, a taiko drummer. It's taiko, she claims, that enables her to keep her life together and her energy high. That's why she has committed herself to support the mission of Odaiko New England, not just as a member and performer, but in her roll as the President of the Board.
In the past, Kate has served on the boards of several nonprofit organizations. She has volunteered as a ski instructor for inner-city children and as a ranger and naturalist at Grand Canyon National Park. As teacher, trainer, and guide, she has observed the transformational power of experience, and looks forward to helping to bring the taiko experience to new and broader audiences.
In her copious spare time Kate enjoys gardening, playing the guitar, harp and the Native American flute, and designing and executing needlepoint tapestry.